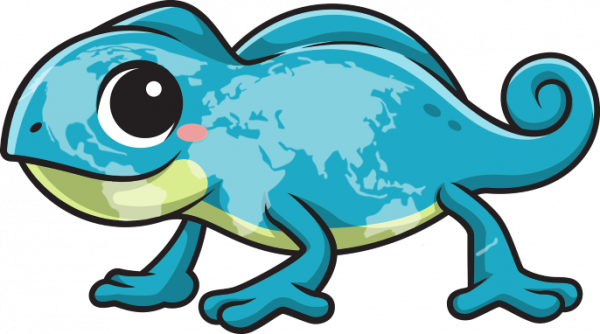 Hi everybody! I'm your soon-to-be-favorite pet chameleon, coming onboard to help guide you through IFI's Student Blog 😁 Just like you, I have the ability to adapt and change with my surroundings. I know that navigating the challenges of studying in a foreign country and making it your home is no small hurdle. I relate to your resilience and determination, and it inspired me to join the IFI team. 🌍❤️ 
I'm here in hopes I can remind you that we become different when we surround ourselves with people from around the world and learn from them! Adapting is possible! 
I also want to introduce you to our National Content Writer, Carol! She's a recently graduated international student from Brazil. Read more from her below!
---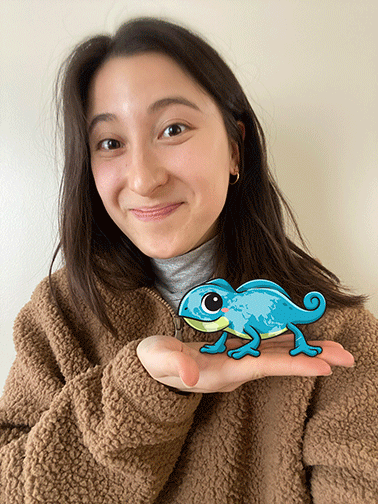 Hey friends! Carol here, Content Writer for IFI National.
I see you've already met my little chameleon friend. He might stick his head in from time to time around here. 🙂
First of all, thank you for stopping by! I am so grateful for you and wanna let you know that the world is a better place with you in it. You are fearfully and wonderfully made. You are beloved. You are worthy. You belong here and we hope you feel at home!
Second of all, you're probably wondering who we are and what this space is. We are the International Friendships, Inc. Student Blog, coming for you with lots of love. We wanna show love to you through things like:
How to thrive as an international student in America

Cross-cultural tips
Student Life experience from real students

"101" beginner topics on living in America

How-to's

Q&A's

Spiritual Direction

Tips & tricks on diverse topics 
Among many others! You get the point 😉 
Our main goal is this– to see international students not just survive, but to THRIVE! 
According to the Merriam-Webster Dictionary, some definitions of the word thrive are "to grow vigorously" and "to progress toward or realize a goal despite or because of circumstances". We want you to THRIVE amidst the transitional hardships that you experience as an international student. I get it! I know how hard it is, being an international student myself not too long ago. You are not alone! I repeat, you are not alone!
This blog is a resource I wish I had during my time in college, so we hope it helps you, even if just a little, as you navigate through your time here in the US. 
This isn't Ned's Declassified School Survival Guide (ok, but how many of you remember that show?!), but IFI's THRIVE Guide! 
But enough about us; we wanna hear from you! Another way we wanna show love to you is through partnering with you and listening to your unique, powerful voices. We're a team and believe thriving is communal! 
So let us know what you want us to talk about. What do you want to see here? How can we be helpful? We want to offer you a safe space, a place where you are seen and known, a home-away-from-home type of deal, a community that can both support and challenge you, both online, and in person if you are near one of our IFI campuses. 
So be encouraged, friends! Thriving is obtainable here 😀
PS. Would you like to share your experiences with other international students? We would love to hear your perspectives for the blog!
About the author