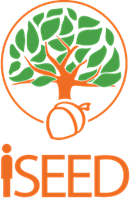 Hey graduates, use your OPT to grow in faith and learn to share God's love around the world.
I

nternational

S

tudents as

E

quipped and
E
mpowered
D

isciples
Are you an employer, church or donor looking to support the ISEED program? Learn more »
The IFI ISEED internship is a 10-12 month hands-on discipleship experience that prepares you to share God's love globally. Develop your career by working part-time (using your OPT) and get trained part-time to be a disciple-maker. Experience hands-on international ministry in a campus setting. Discover the next steps in following God's call for your life.
International Friendships, Inc. (IFI), in Columbus, Ohio is one of the largest campus and community-based ministries to international students in the United States.
Program Overview
---
Work in your field of study 20-32 hours per week
Classroom training 8-12 hours per week
One-on-one mentoring 2 hours per week
Hands-on cross-cultural experience 8-12 hours per week
Session 1: July 15 - December 15
Session 2: January 15 - June 15
Program Distinctives
---
No fund raising required, work part-time to pay living expenses
No R-1 visa required, use OPT
Customizable training, hands-on cross-cultural ministry experience, discuss-oriented seminars
Guided by one on one mentoring
Flexible start/end dates and work hours per week
Content Covered
---
Jesus' method for Disciple Making
Effective Bible Study Methods
Hearing from God, Inner Healing
Storytelling and Sharing the Good News
Spiritual Leadership and Team Building
Cross-cultural Communication and Sensitivity
Interpersonal Relationship Skills
Hospitality and Loving People
Working in a Career for God
Balancing Life / Work / Ministry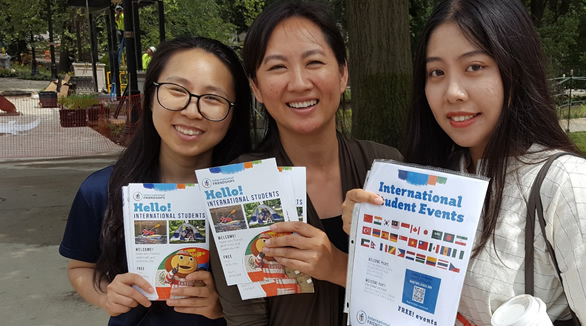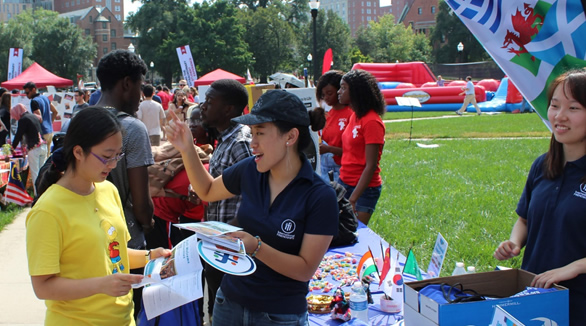 What ISEED graduates are saying
Read more experiences of current ISEED interns »
---
Qualifications
1. Clear evidence of saving faith in Jesus Christ
2. Genuine interest in international student ministry
3. Able to obtain an OPT
4. Fluent in written and spoken English
5. Solid references (3 letters of recommendation)
What hands-on experiences do ISEED participants get?
Developing relationships with non-Christian international students
Leading a discussion focused Bible study with international students
Discipling others to grow in their Christian faith
Contextualizing biblical living into your culture
Tell me more about flexible start dates
Best experience is to start July 15
Optional start is January 15
Other start and end dates available
Who are good candidates for this program?
Recently graduated Christian international student
Have a genuine desire to grow in faith
Able to obtain an OPT
Fluent in written and spoken English
Do I have to move to Columbus, Ohio?
Best experience is in Columbus, Ohio due to headquarter resources
We have temporary and low-cost housing available
Remote option available depending on the location
Program Details
Cost
Participants find a part time job to pay for living expenses
Process

If pass screening:

Complete the ISEED application form
Ask for 3 personal reference letters

Find potential employment

Application Deadline
April 15 for starting July 15
October 15 for starting January 15
Contact
Mike Krajnak, ISEED Coordinator
International Friendships, Inc.
1520 Old Henderson Rd, Suite 200
Columbus, OH 43220