Hey, my international friends! Hope this post finds you well. 💮
If you missed our first posts of the series, go check them out here before starting this one! To those who've already read them, we hope it helped your cultural challenges here in the States.
Today we're calling all ✨Chinese students✨– this Thriving post is catered to you! (although it can also help students from other cultures!)
I have a friend from China who came to get a bachelor's degree in the States. She took advantage of her experience in the U.S. and wrote some tips for Chinese students.
Here we go! 👇
1. Speak your mind 🗣️
Americans like direct communication, so don't be afraid to communicate your needs and desires instead of letting them guess. 
2. Ask lots of questions ❓
Americans like questions and open conversations. Share your opinions and prepare to be challenged, too!
3. Take compliments 🤗
When Americans compliment you, take it well and appreciate them for saying it. Americans don't like bragging but also don't like being overly humble.
4. Invite people for food 🧋
Americans like Chinese cuisine, so inviting your American friends for bubble tea or Chinese food is always a good idea to build friendships. If at a restaurant, keep in mind they're used to splitting the bill. And if you decide to invite them for a home-cooked meal, be cautious of your spices, asking them about their spice tolerance beforehand.
5. It's okay to be informal sometimes 🙈
American culture tends to view everyone as equal. Your college professor might ask you to call them by their first name, which could be uncomfortable in the beginning. If preferred, you could say "Professor <their name>".
6. Embrace individuality 🦄
Americans value freedom and students are oftentimes encouraged to make their own decisions when it comes to school and projects. Don't be afraid that your choices might end up being different from others– it's okay!
Back home, school is more systematic.; we share the same curriculum, same textbooks, same homework, and even the same schedule. It was a big struggle for me when I came to college in the U.S. because the responsibility fell on me to make decisions. I was worried I would make bad decisions, such as following my heart to study a major I liked because it wasn't a popular major among my peers. But I was glad I followed my instincts, as time proved I enjoyed my studies and am a good fit for what I was called to do.
7. Get work experience 🤓
Try focusing on having career-related experiences and internships early, as this will help you in the job market!
8. Be a volunteer 🤝
Participate in volunteer work at least once. Americans are big on volunteering and like to give back to their community. Don't just do it to build your resume; rather, do it to enrich your life experiences. This might be your only chance to study abroad in the States, so make the most of your opportunities!
During college, I took service trips every year during spring break. One time, we drove down from Columbus to Texas to help with hurricane relief. We worked in teams to demolish walls in houses because the floods had made the insulation significantly moldy, and the children couldn't have a normal life due to the disaster. The families were very appreciative of what we did and thanked us for our hard work to help them. Such experiences caused me to wonder about the meaning of life and being able to relate to people better.
9. Go beyond 🚀
Go beyond school and a job. Seek a higher purpose and calling, trusting that what you have experienced and learned in the U.S. will become great treasures to you. 
Every week during my free time, I attended Bible studies. Out of curiosity and a desire to figure out some deep questions about life, I went with a heart to learn and discern the teachings. Stories in the Bible are thought-provoking, and because of the community, I made a lot of friends and received a lot of encouragement and support. I hope every international student keeps their mind open to learn and ask questions about God; the Bible might answer things about life you wouldn't be able to know elsewhere! Understanding that God loves us changed my life and it's the greatest treasure in my entire study abroad journey.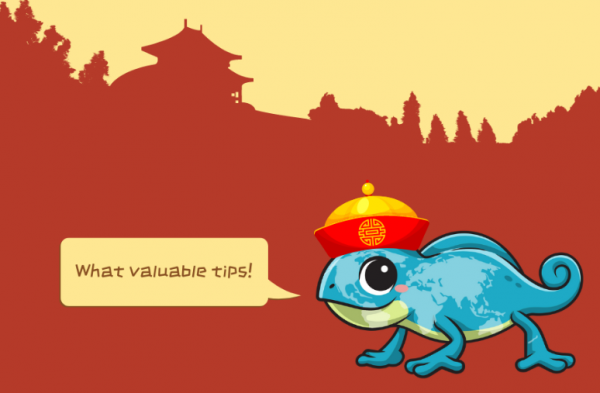 SWITCHING OVER– Mariana here! 🇧🇷
My friend did a great job, don't you think? 🤩
She told me she's still adjusting and navigating cultural differences, despite living in the U.S. for so long. Nonetheless, she was able to identify some characteristics of Chinese culture and give tips to help you thrive in your studies/life in general! 
Now I want to hear from you– do you have any tips for Chinese students? Please share in the comments below! 😎
See you next time! Or in other words, 下次见 ! 👋
About the author